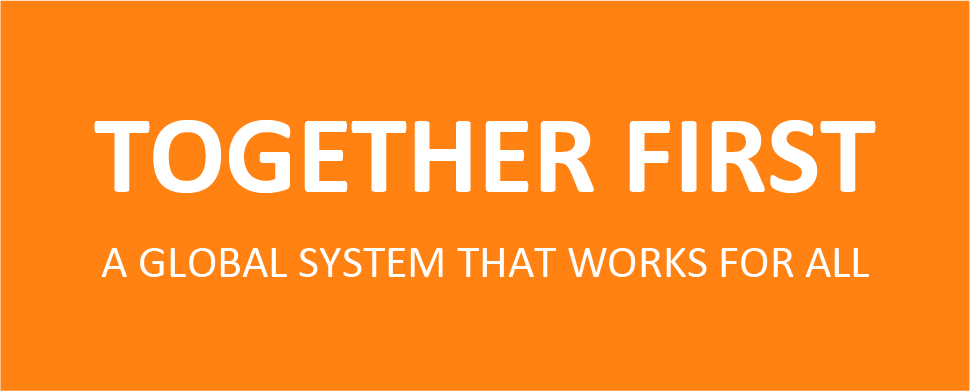 Do you want to run, or are you currently running a campaign to fix a global issue? If so we want to hear from you!
Together First's consultation is open until 10 January and is asking for the best ideas for improving our global system.
Some of these ideas may be new, others will have been around for a while. But more than the ideas themselves, we're interested in how to make them happen – which is why our questions largely concentrate on what is needed to achieve meaningful change.
Once the ideas are in, we will launch our online portal – an interactive listing of all the campaigns working towards a safer, fairer and more sustainable world. Each idea submitted will get its own page, so make sure your campaign is represented!
The listing will be fed in to the process the UN is running throughout 2020 - the UN's 75th anniversary year. Together First will host a number of different online and offline events around the world in the spring of 2020 to draw attention to ideas in this database and to see which ones resonate the most.
As a broad coalition from all regions, we will then throw our weight behind several of the most promising proposals and campaign for them to be adopted by member states at the UN's 75th anniversary Global Summit in September 2020.
So if you are trying to change the world, please fill in our form and help us to help you! Together we are stronger!
Would you like to know more?
- Read our
guidance note
which explains the consultation process in detail
- Read the report of renowned UN expert Sam Daws on
"how to save the world"
– ten lessons to ensure that campaigns on these issues have real impact
- Head over to the
submissions page
and share your views
Have more questions? Please contact us on
info@together1st.org
. Our policy team would be happy to discuss your proposal with you and support you in making a submission.