About us
Together First is a growing movement of global citizens, experts, practitioners, civil society activists and business leaders from all regions of the world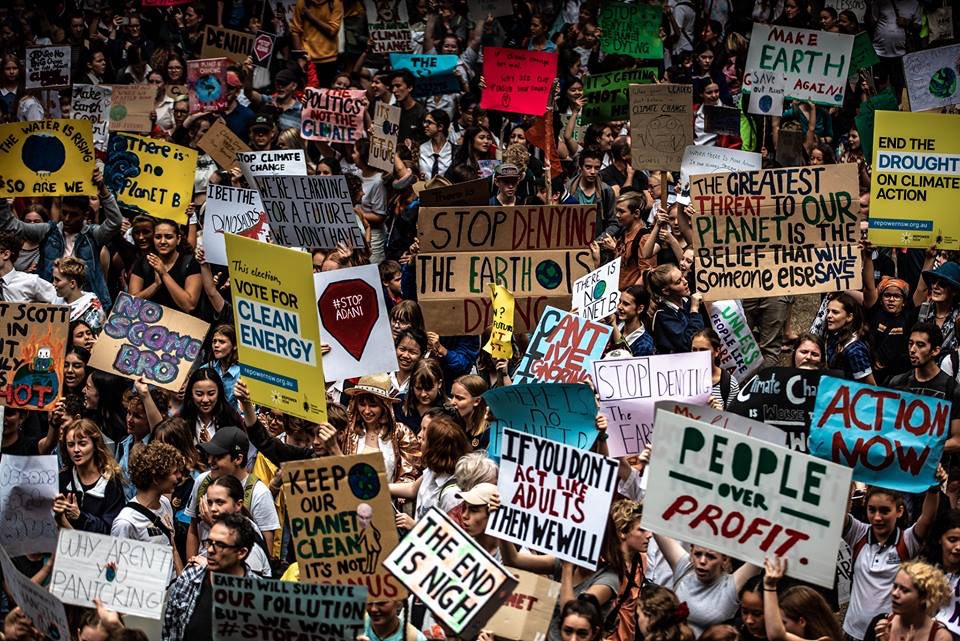 About us
Together First is committed to making the best ideas for global governance a reality. We believe that by making the conversation on global governance accessible and inclusive, we will help create a more democratic, transparent and accountable system – one that is, ultimately, more effective too.

The UN's 75th anniversary in 2020 must be the starting point of a global governance transformation. Together First is campaigning for the September 2020 world leaders' summit to discuss, agree and initiate the reforms we urgently need, based on an inclusive action plan.

Through our call for ideas, we will bring new voices to the decision-making table, and work with them to push for concrete solutions and implementation. Our efforts will be closely coordinated with the UN's 75th anniversary initiative, which will stimulate dialogues around the world on the future we need, and the UN2020 civil society coalition lobbying for meaningful public engagement with the leaders' summit.
Our mission
At Together First our mission is clear, together with the global community we aim to:
Step 1
Identify
Identify workable ways to address global risks and enable the whole world to join the conversation
Step 2
Prioritise
Prioritise the leading ideas to produce a 'to-do' list for the international community
Step 3
Mobilise
Mobilise individuals, NGOs, states and businesses to make these solutions a reality
Organisational structure
UNA-UK provides the secretariat for Together First, a campaign formed from a coalition of over 150 NGOs, launched at the
Paris Peace Forum
alongside the
Stimson Center
, the
Igarapé Institute
,
CIVICUS
and the
Chinese Initiative on International Law
. Decision making within Together First is supported by a Coordination Team of representatives from each of these organisations. Click
here
for a list of the organisations supporting Together First.
The
Global Challenges Foundation
is providing core funding for UNA-UK. GCF and UNA-UK jointly provide formal management of the process.
A twelve person Focus Group provides Together First with its directional steer, and we are also pleased to be able to draw from a wider Advisory Council for guidance and expertise.
Focus group
Our focus group consists of 12 individuals who are giving significant amounts of their time to help us steer the project and ensure that we are representative and fair in our decision-making.

Our focus group is gender balanced, contains at least one person from each of the UN's geographic regions, and is roughly equally split between:


Coordination team members
Experts on global governance
Experts on global catastrophic risks
Representatives of marginalised and less heard from groups
Adriana Erthal Abdenur is a Brazilian policy expert and activist. With a PhD from Princeton University, she publishes widely on global governance, South-South cooperation, rising powers and international peace and security. She serves on the UN ECOSOC Committee on Development Policy, living in Rio de Janeiro with her children.
Adriana Erthal Abdenur
Focus Group
Maja Groff is an international lawyer based in The Hague, working on multilateral treaties, at international criminal tribunals and teaching at the Hague Academy of International Law. She serves on advisory boards of two ethical business organisations and was a winner of the 2018 New Shape Prize for governance innovation.
Magnus Jiborn is Research & Analysis Advisor to the Global Challenges Foundation and a Researcher at Lund University School of Economics. With a PhD in Philosophy, Magnus currently researches trade and climate impact, and principles for carbon accounting. Previously, he was an opinion editor and columnist for a Swedish newspaper.
Magnus Jiborn
Focus Group
Angela Kane is a senior fellow at the Vienna Centre for Disarmament and Non-Proliferation, and teaches at Sciences Po (Paris). She was the UN High Representative for Disarmament Affairs and UN Under-Secretary-General for Management. She served as Deputy Special Representative of the Secretary-General for the UNMEE peacekeeping mission.
Dr. Cecilia Nahón is an economist specializing in international affairs and development, and Executive Director of the American University Model G20 Initiative. She served as Ambassador of Argentina to the US and G20 "Sherpa" for Argentina, and led negotiations on trade, debt, investment, climate change, employment and anticorruption.
Cecilia Nahon
Focus Group
Rita Izsák-Ndiaye is a human rights expert working with civil society and multilateral organizations in Somalia and Bosnia and Herzegovia, and with the Hungarian Government. A member and Rapporteur of the UN Commitee on the Elimination of Racial Discrimination (CERD), she was formerly UN Special Rapporteur on minority issues.
Rita Izsák-Ndiaye
Focus Group
Minh-Thu Pham the former Executive Director of Global Policy at the United Nations Foundation, where she led strategic initiatives to support the UN. She helped UN member states create, negotiate and implement the Sustainable Development Goals (SDGs). She served in the Executive Office of the Secretary-General as a policy adviser. She is now devoting her time to the 2020 elections in the U.S. and democracy promotion.
Minh-Thu Pham
Focus Group
Dr. Richard Ponzio is Director of Just Security 2020 at The Stimson Center in Washington, D.C., which seeks to maximize "UN 75" to advance the Albright-Gambari Commission global governance innovation recommendations. Previously, he served in senior positions at the U.S. State Department and the United Nations.Focus Group
Richard Ponzio
Focus Group
Darynell Rodriguez Torres is Executive Director at the Global Partnership for the Prevention of Armed Conflict Foundation. With over twenty years of experience in international affairs, he formerly worked as adviser to the Colombian Senate President, and in the office of the Secretariat for Ibero-American Cooperation in Madrid.
Darynell Rodriguez Torres
Focus Group
Abiodun Williams is Professor of the Practice of International Politics and Director of the Institute for Global Leadership at The Fletcher School of Law and Diplomacy, Tufts University. He was Director of Strategic Planning for United Nations Secretaries-General Kofi Annan and Ban Ki-Moon.
Abiodun Williams
Focus Group
Ulad Vialichka is a founder and leader of the Adult education association in Belarus, and founding partner of IMACON Consulting Group. A manager, trainer, evaluator and consultant, he is experienced with CSO development, project monitoring, organizational development, international relations and development cooperation in Belarus, Eastern Europe, and Central Asia.
Ulad Vialichka
Focus Group
Lan Xue is a Distinguished Professor of Public Policy and Dean of Schwarzman College at Tsinghua University. In addition to his teaching and research on S&T policy, he also advises various domestic and international organizations, including serving as the Chair of China's Governance Committee for Next Generation AI.
Our advisory council consists of eminent individuals who support our campaign. They offer us more ad-hoc advice and work to ensure that we have a greater impact
Sabina Dewan is President, Co-Founder and Executive Director of the JustJobs Network. She is also a Non-Resident Fellow with the Carsey School of Public Policy at the University of New Hampshire. She was formerly a Senior Fellow and Director for International Economic Policy at the Center for American Progress.

Guy Feugap is teacher, writer and activist. He joined WILPF to contribute in breaking gender stereotypes and building a world free of armed conflict. After serving as Disarmament and Communication leader, he is the Director of Programs at WILPF Cameroon and is coordinating the national Campaign to Stop Killer Robots.

Beatrice Fihn is the Executive Director of the International Campaign to Abolish Nuclear Weapons (ICAN), 2017 Nobel Peace Prize Laureate. She accepted the Nobel Peace Prize, delivering the Nobel Laureate lecture on ICAN's behalf. She facilitated civil society mobilisation throughout development of the Treaty on the Prohibition of Nuclear Weapons.

Siyabulela Jentile is a multi-award winning South African youth leader, social activist, author and social entrepreneur. He is the founder and President of Not In My Name SA civil rights organization and a certified Obama Foundation Leader.

Siyabulela Jentile

Advisor

Lysa John is Secretary-General of the CIVICUS World Alliance for Citizen Participation. She has worked on issues of governance accountability and social justice since 1998. Most recently Global Campaign Director for Save the Children, she previously served as Head of Outreach for the UN High-Level Panel on the Post-2015 Agenda.

Mona Ali Khalil is the Director of international strategic consulting service MAK LAW. She is an Affiliate of Harvard Law School and former UN Senior Legal Officer. She has a BA and MA from Harvard University and a Masters in Foreign Service and Juris Doctorate from Georgetown University.

Penda Mbow is an associate professor of history at Cheikh Anta Diop University, and the Senegalese president's personal representative to the International Organization of La Francophonie. She has served as Senegal's minister of culture. She received the Jean Paul II Peace Prize for her work advancing peacebuilding and conflict resolution.

Laura Nolan is a software engineer and founded TechWontBuildIt Dublin. Formerly a Staff Site Reliability Engineer at Google, she called on Google to cancel involvement in the US Department of Defence's project to analyse drone surveillance footage using artificial intelligence, before leaving the company in protest.

Alena Popova is a social and political activist and the Director of Ethics & Technology, a think tank based in Russia. She is an advocate for digital rights and the use of technology for public good. Alena takes part in the development of new legislation on the protection of personal data.

Dr Yuanqiong Hu is a Senior Legal and Policy Advisor for Médecins Sans Frontières (MSF) Access Campaign, a lawyer and researcher of the Law, Environment and Development Centre (LEDC) at the School of Oriental and African Studies (SOAS), University of London in the UK.